Description
"Cats, Cannolis and a Curious Kidnapping" is the first novel in the Anna Romano Mystery Series. It is a funny, whimsical, murder mystery series that appeals to 'mystery readers' of all ages.
Anna Romano is a middle-aged, Italian woman who is also a successful published author, a lover of cats, and an excellent cook with a hankering for Italian cuisine. She lives by herself in her quaint house, in a quiet community, with a white picket fence in Central New Jersey.
When she is not writing her next book or hosting book-signing events with her publicist, she is cleaning litter boxes and baking Cannolis…but never at the same time, of course! In this first installment, on a typical day in Anna's somewhat-perfect life, a book-signing event turns her world upside down.
Is it a case of mistaken identity or was she just being paranoid? After being stalked for weeks, Anna quickly finds herself literally 'tied up', fighting for her life, and desperate to get back home to her cats; all while unwittingly falling in love with the detective who was trying to save her. How she finds her way out of this mess is anyone's guess!
Find out more about Anna and the dangerous cases of murder and mayhem she 'haphazardly' gets herself into, in the new Anna Romano Mystery Series.
ISBN/SKU
Format
Price
978-1-7353352-2-3
6×9 Perfect Bound Softcover
$12.49
9781662212895
Amazon Audible Audiobook (free 30 day trial)
varies
eBook
Kindle, Kobo, Bookbaby, OverDrive, Gardners, Baker & Taylor Axis 360, Odilo, and Bibliotheca CloudLibrary
(formerly known as 3M Cloud Library).
$5.99
Publisher: Cheryl Denise Bannerman

Copyright Year: 2018
Click any of the icons below to purchase the eBook.
NOW AVAILABLE ON AUDIO!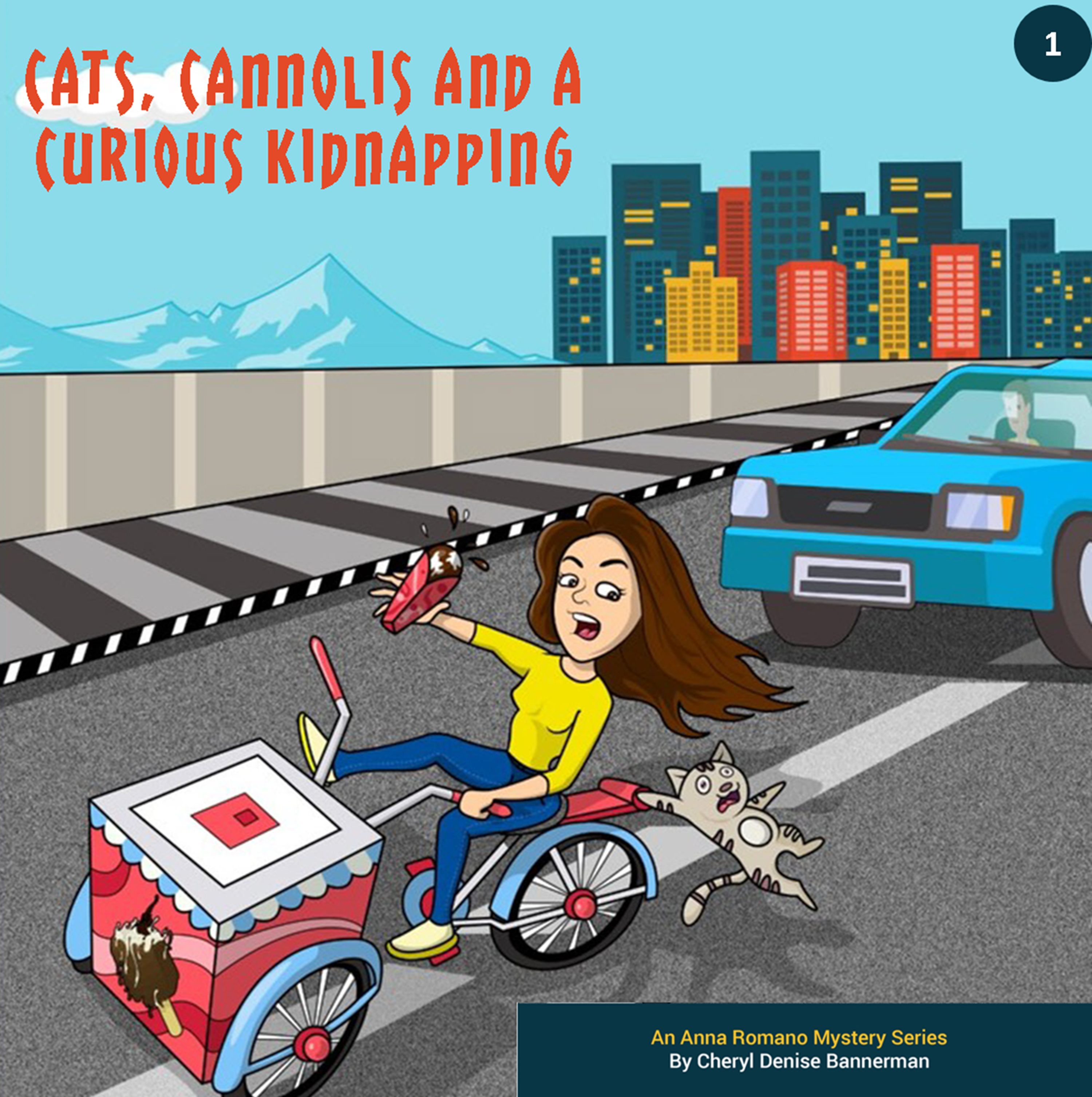 Click PLAY to listen to a sample.
Audiobook Retailers (links in blue are active):
3Leaf Group / Axiell / Baker & Taylor / Bibliotheca / Bidi / EBSCO / Follett / hoopla / MLOL / Odilo / Overdrive / Perma-Bound / Wheelers / 24symbols / Anyplay / Apple / Audible, Amazon / Audiobooks.com / AudiobooksNow / AudiobooksNZ / Authors Direct / BajaLibros / Beek / Bokus Play / BookBeat / Bookmate / Chirp / Downpour / eStories / Fuuze / Google Play / hibooks / Hummingbird / Instaread / Kobo, Walmart / Leamos / Libro.FM / Nextory / NOOK Audiobooks / Papaya / Playster / Scribd / Storytel