Description
In the heart of picturesque New Jersey, Anna Romano's world is a tantalizing blend of literary genius, feline adoration, and culinary artistry. As a celebrated author of gripping murder mysteries, her pen weaves tales of intrigue that captivate readers worldwide. Yet, behind her success, Anna finds solace in the gentle purrs of her beloved cats and the exquisite aromas wafting from her Italian kitchen.
Life is a cozy, well-ordered symphony for Anna—until the sinister crescendo of a stalker's obsession shatters her tranquil existence. Suddenly, her idyllic world plunges into a chilling thriller where danger lurks around every corner. With her life hanging in the balance, Anna embarks on a treacherous journey of survival, all while battling the enigmatic allure of the detective assigned to protect her. In this amateur sleuth cozy mystery, passion and peril entwine, creating a tale as riveting as the mysteries she pens.
Step into Anna Romano's world today, where the siren call of suspense and the warmth of feline companionship beckon. Join her on this spellbinding odyssey of courage, intrigue, and the forbidden dance of love in the face of danger. Dive into the pages and let your imagination run wild, for in the cozy corners of Anna's life, secrets are buried, and mysteries unfold.
Available now, in both print and Audible audiobook formats, this is a story cat mamas and cozy mystery aficionados won't want to miss.
ISBN/SKU
Format
Price
978-1-7353352-2-3
6×9 Perfect Bound Softcover
$12.49
9781662212895
Amazon Audible Audiobook (free 30 day trial)
varies
eBook
Kindle, Kobo, Bookbaby, OverDrive, Gardners, Baker & Taylor Axis 360, Odilo, and Bibliotheca CloudLibrary
(formerly known as 3M Cloud Library).
$5.99
Publisher: Cheryl Denise Bannerman

Copyright Year: 2018
Click any of the icons below to purchase the eBook.
NOW AVAILABLE ON AUDIO!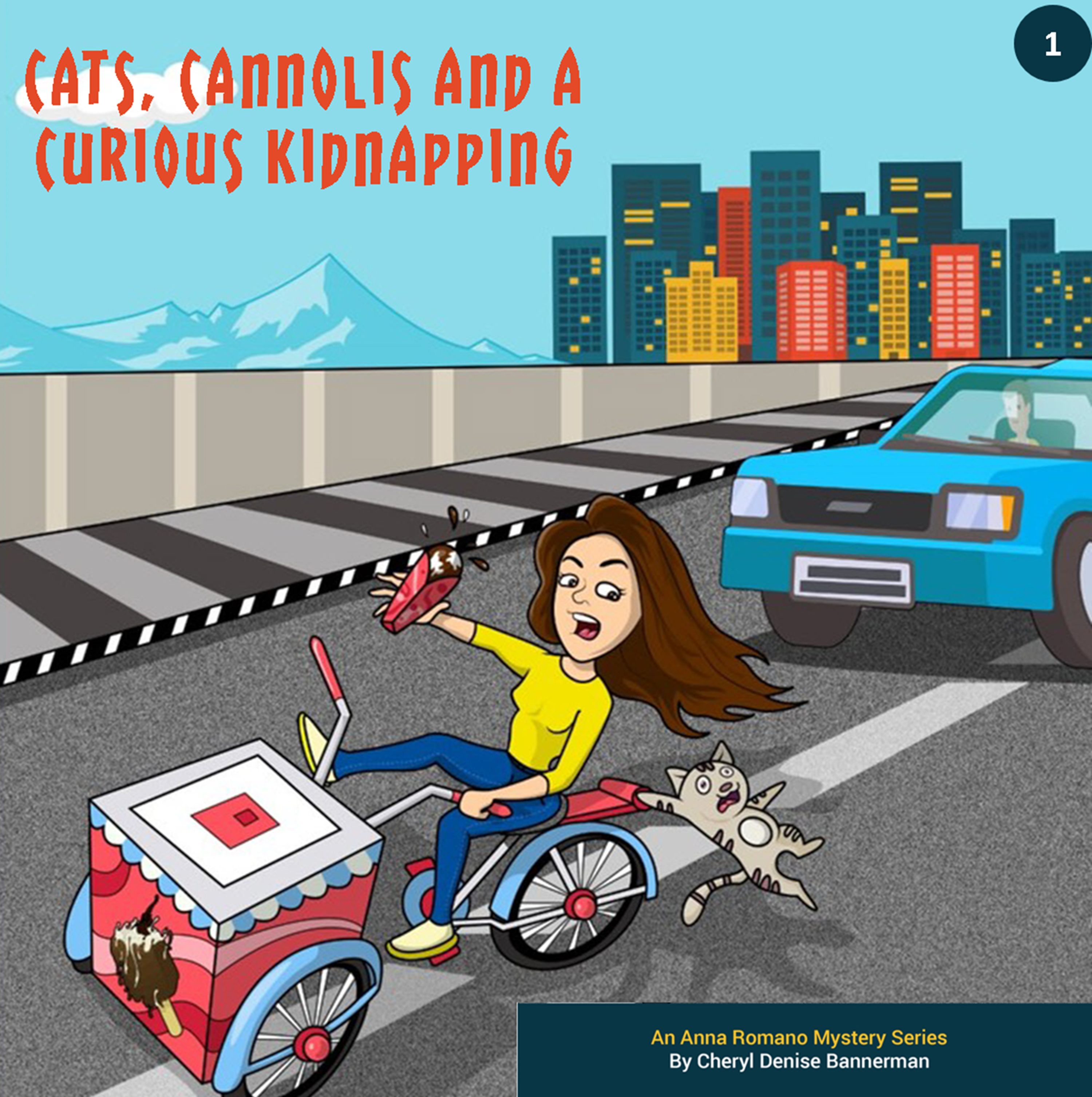 Click PLAY to listen to a sample.
Audiobook Retailers (links in blue are active):
3Leaf Group / Axiell / Baker & Taylor / Bibliotheca / Bidi / EBSCO / Follett / hoopla / MLOL / Odilo / Overdrive / Perma-Bound / Wheelers / 24symbols / Anyplay / Apple / Audible, Amazon / Audiobooks.com / AudiobooksNow / AudiobooksNZ / Authors Direct / BajaLibros / Beek / Bokus Play / BookBeat / Bookmate / Chirp / Downpour / eStories / Fuuze / Google Play / hibooks / Hummingbird / Instaread / Kobo, Walmart / Leamos / Libro.FM / Nextory / NOOK Audiobooks / Papaya / Playster / Scribd / Storytel