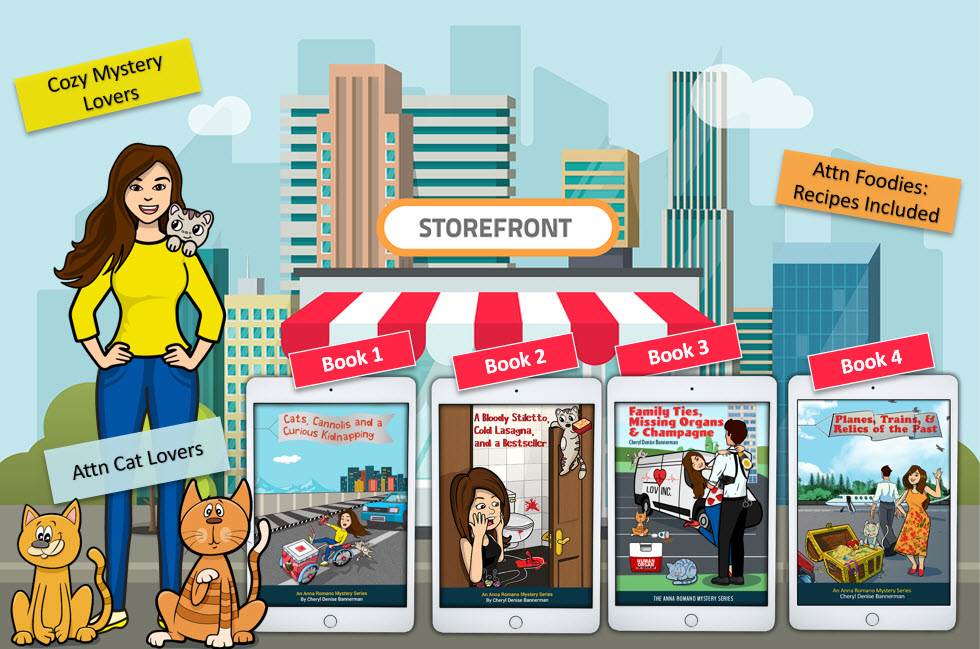 The Anna Romano Cozy Mystery Series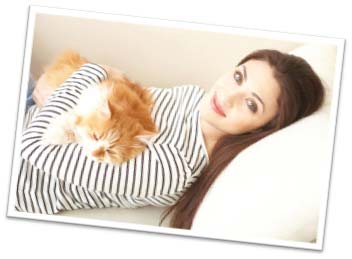 MEET ANNA ROMANO
Age: 37
Marital status: Single, never married and no children
Occupation: Author and part-time writer for Dear Jesse relationship column at the local newspaper
Where she resides: She lives by herself in her quaint house, in a quiet community, with a white picket fence in Central New Jersey.
Number of cats: 7 ̶ TatorTot, Tiny, Petra, Jasmine, Sonny, Liza, and Bette.
Hobbies: Writing, cooking Italian cuisine, baking cannoli, solving mysteries, and drooling over handsome detectives
Book 1: Cats, Cannolis and a Curious Kidnapping
Critics call the series, "a laugh-out-loud cozy mystery series full of tasty Italian dishes and adorable cats!"
In this first installment, on a typical day in Anna's somewhat-perfect life, a book-signing event turns her world upside down. Is it a case of mistaken identity or was she just being paranoid?
After being stalked for weeks, Anna quickly finds herself literally 'tied up', fighting for her life, and desperate to get back home to her cats; all while unwittingly falling in love with the detective who was trying to save her. How she finds her way out of this mess is anyone's guess!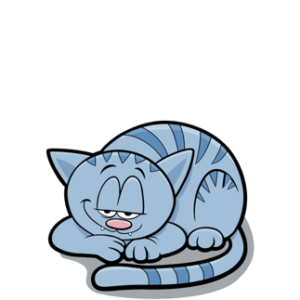 Susan Sewell for Readers' Favorite raves
"Throughout the story, I couldn't help chuckling as Anna bungles her way in and out of her kidnapping. Anna's quirky character is an engaging and likable protagonist. Not only filled with Anna's hilarious antics, this amusing story also has a nice touch of a budding romance."
Book 2: A Bloody Stiletto, Cold Lasagna, and a Bestseller
In this second installment of The Anna Romano Mystery Series, Anna gets herself into a mess that lands her in hot water with the prime suspect and her new Bo, Detective John Solace.
Their new romance was going great, when suddenly, a simple trip to the grocery store turned into a wrestling match between two scorned women. Piquing her interest for a juicy story, Anna's snooping to find out more about the seemingly 'innocent' love triangle, catapulted her into the middle of a murder investigation.
The murder weapon of choice? A red stiletto…conspicuously pointing the police in the direction of a female assailant.
Meanwhile, Anna's publicist, Shirlene, tries to convince Anna to leave the detective work to the police, but, as usual, falls on deaf ears. In the end, not even a pan of lasagna and a neighborly smile could save Anna!
Sandra's Book Reviews writes
"This story doesn't have just one murder; it has TWO murders…Once again, Anna charms readers with her witty and candid commentary. This was definitely a juicier case than the last one."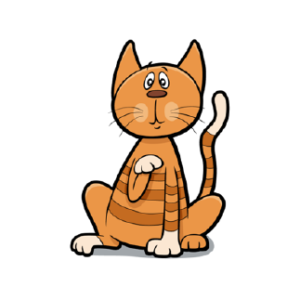 Book 3: Family Ties, Missing Organs, & Champagne
In book three of this cozy culinary series, mystery author and part-time meddler, Anna Romano, opens her home to her detective boyfriend's troubled brother, Scott. But the happy family reunion was over before it began when a body is found in her home, and Scott subsequently disappears.
Was Scott somehow involved in the murder? While her boyfriend, John, and his partner investigate, Anna is mysteriously snatched. No one knows how or why Anna is kidnapped, except that it must have something to do with Scott.
Will the detectives reach Anna in time or will John's brother have to make the ultimate sacrifice to save her?
P.S. Includes an Appendix of Tasty Italian Recipes!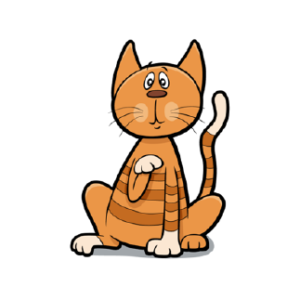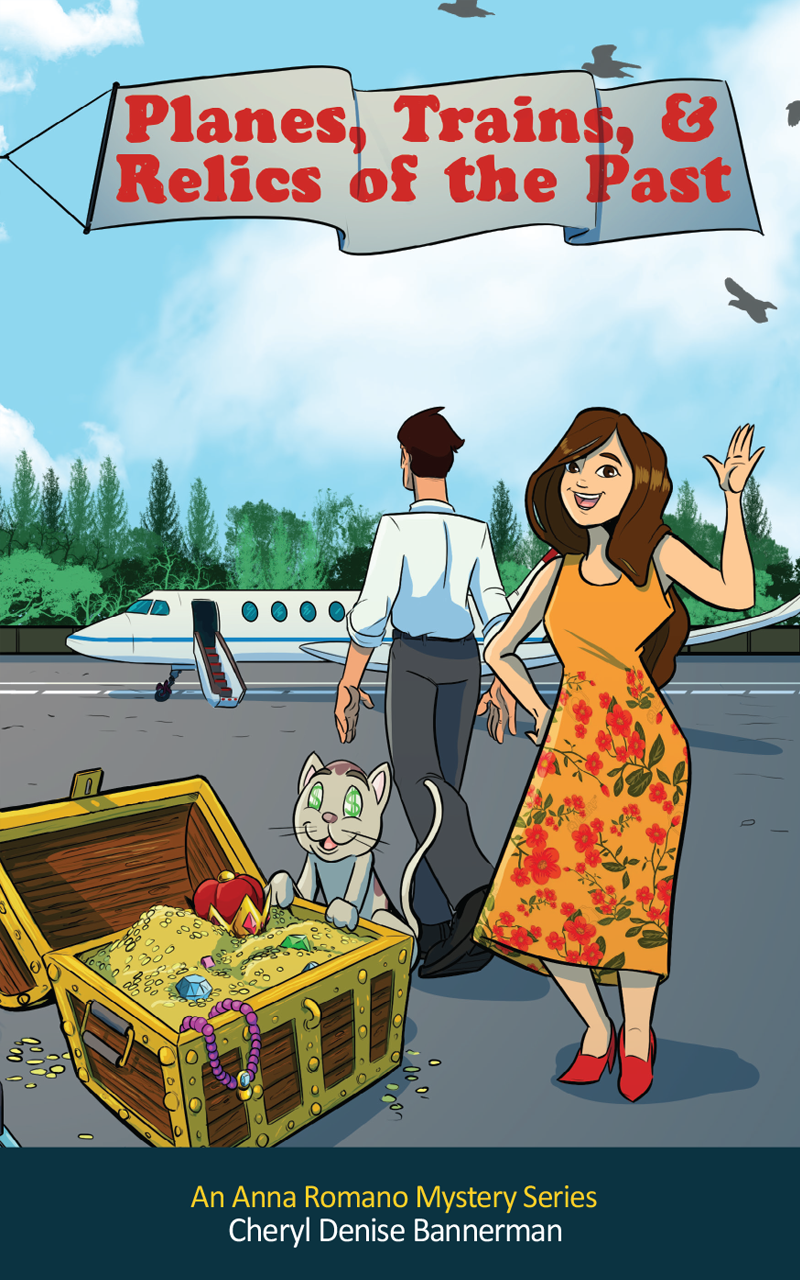 Book 4: Planes, Trains, & Relics of the Past
In this installment of The Anna Romano Murder Mystery Series, everyone is in full detective mode in search of Shirlene Booker, Anna's publicist, and best friend. After searching her home and computer and researching the mysterious man she embarked on the cruise with, they come up empty.
When the ship docks in Florida, Detective Solace and Billings are granted access to her cabin, where they find a strange, yet valuable, clue that will ultimately take them across the world in search of answers.
Will they find Shirlene in time? Find out more in this peculiar case of Planes, Trains, & Relics of the Past!
P.S. Includes an Appendix of Tasty Italian Recipes!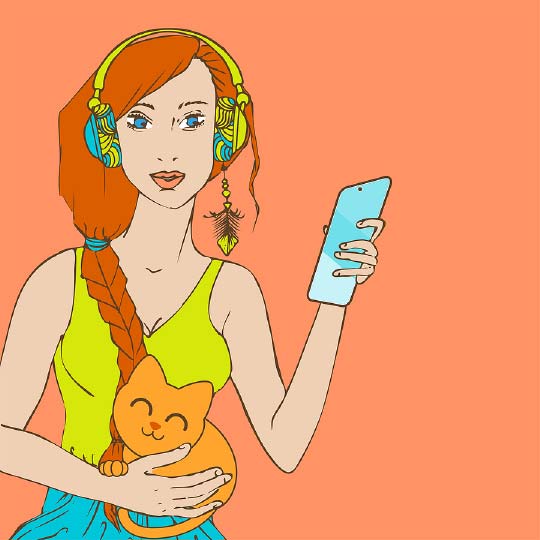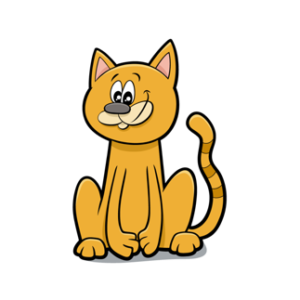 Amanda Duncan of Ginger Book Geek says
"For me, 'A Bloody Stiletto, Cold Lasagna & A Bestseller' is extremely well written with strong characters, laugh out loud moments, drama and storylines that will make you gasp as well as make you want to laugh."