Description
2ND EDITION 
Discover an award-winning journey of resilience, empowerment, and the triumph of the human spirit in Black Child to Black Woman—the 2020 Best Books Awards winner in African American fiction and the Reader's Favorite 2021 International Book Award Contest winner in Urban Fiction.
Join twenty-four-year-old Tara Walker on a poignant odyssey as she unearths her secret journal, a powerful testament to her life's trials and tribulations. From her raw, often harrowing childhood, marred by addiction, alcoholism, and predators, to the unwavering support of her hardworking parents, Tara's inspiring journey unfolds. Through adversity and rejection, she emerges as a resilient, intelligent young woman who confronts her traumatic past with unwavering determination, ultimately embracing the true meaning of life, happiness, family, and unconditional love.
Tara's compelling and illuminating African American life story will resonate with your soul, making Black Child to Black Woman a must-read for fans of inspirational women's fiction. Join us in celebrating her remarkable transformation – order your copy now and embark on a heartwarming journey of hope and redemption!
ISBN/ASIN
Format
Price
 978-1-7353352-0-9
Perfect Bound Softcover 2nd edition
$12.49
eBook

978-1-7353352-1-6

Kindle, Kobo, OverDrive, Gardners, Baker & Taylor Axis 360, Odilo, and

Bibliotheca CloudLibrary (formerly known as 3M Cloud Library)

$5.99
Google Play, OverDrive, Kobo, Apple
Audiobook
varies
Published by Cheryl Denise Bannerman
Copyright Year: 2019
Click the icon below to purchase the eBook.

NOW AVAILABLE ON AUDIO!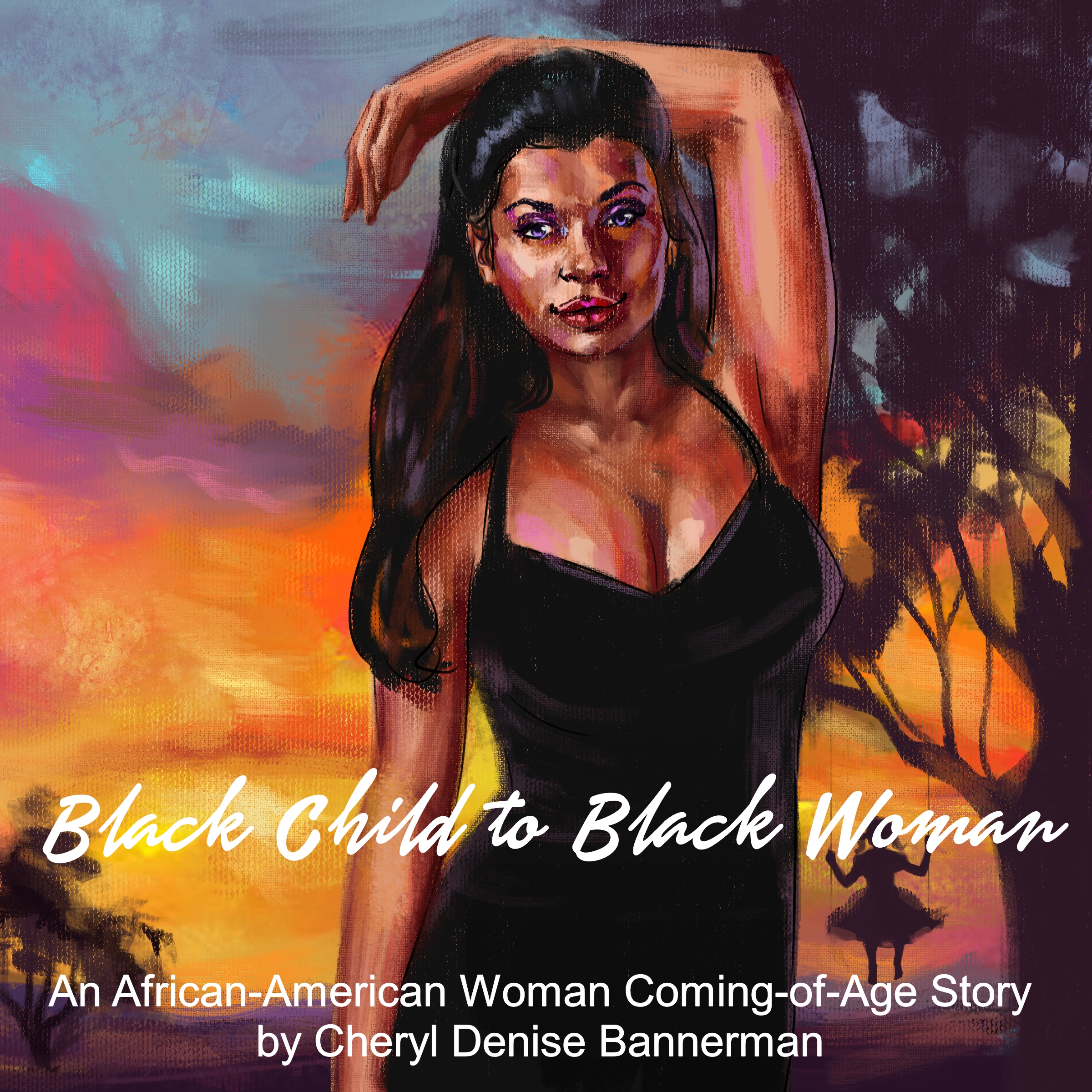 Click PLAY to listen to a sample.
Audiobook Retailers (links in blue are active):
3Leaf Group / Axiell / Baker & Taylor / Bibliotheca / Bidi / EBSCO / Follett / hoopla / MLOL / Odilo / Overdrive / Perma-Bound / Wheelers / 24symbols / Anyplay / Apple / Audible, Amazon / Audiobooks.com / AudiobooksNow / AudiobooksNZ / Authors Direct / BajaLibros / Beek / Bokus Play / BookBeat / Bookmate / Chirp / Downpour / eStories / Fuuze / Google Play / hibooks / Hummingbird / Instaread / Kobo, Walmart / Leamos / Libro.FM / Nextory / NOOK Audiobooks / Papaya / Playster / Scribd / Storytel