Description
2ND EDITION 
Winner of the 2020 Best Books Awards in the category of African American fiction
Winner of the Reader's Favorite 2021 International Book Award Contest in the Urban Fiction category.
 "…an incredible read filled with raw, honest and emotional narrative. It is an interesting, startling and poignant look into one girl's tragic, yet inspiring life story. This is one of the best books I have read this year. ~ CHICK LIT CAFE
When twenty-four-year-old Tara Walker goes home for her brother's funeral, she discovers the secret journal she started when she was eight. As she reads, she is pulled back into her complicated, raw, and often frightening childhood, where drug addiction, alcoholism and predators brought chaos into her privileged, middle-class home.
Through the love and guidance of her hard-working parents, Tara navigates these threats and matures into a smart, strong, young woman. Yet, even as she celebrates small personal victories, she spirals into a dark depression from disturbing family secrets and rejection. Through it all, she journals her changing perspective on the world around her and continues to smile in the face of adversity.
When it's time for Tara to become a mother herself, she must once again conquer her traumatic past to discover the true meaning of life, happiness, family and unconditional love. Tara's gripping, raw and illuminating coming-of-age journey will captivate readers as they watch this intelligent black child grow into an extraordinary black woman.
ISBN/ASIN
Format
Price
 978-1-7353352-0-9
Perfect Bound Softcover 2nd edition
$12.49
eBook

978-1-7353352-1-6

Kindle, Kobo, OverDrive, Gardners, Baker & Taylor Axis 360, Odilo, and

Bibliotheca CloudLibrary (formerly known as 3M Cloud Library)

$5.99
Chirp, Kobo, Audible & other retailers 
Audiobook
varies
Published by Cheryl Denise Bannerman
Copyright Year: 2019
Click any of the icons below to purchase the eBook or Audiobook.
NOTE: ebook publishing delay with Ingram-should be resolved in few days.


NOW AVAILABLE ON AUDIO!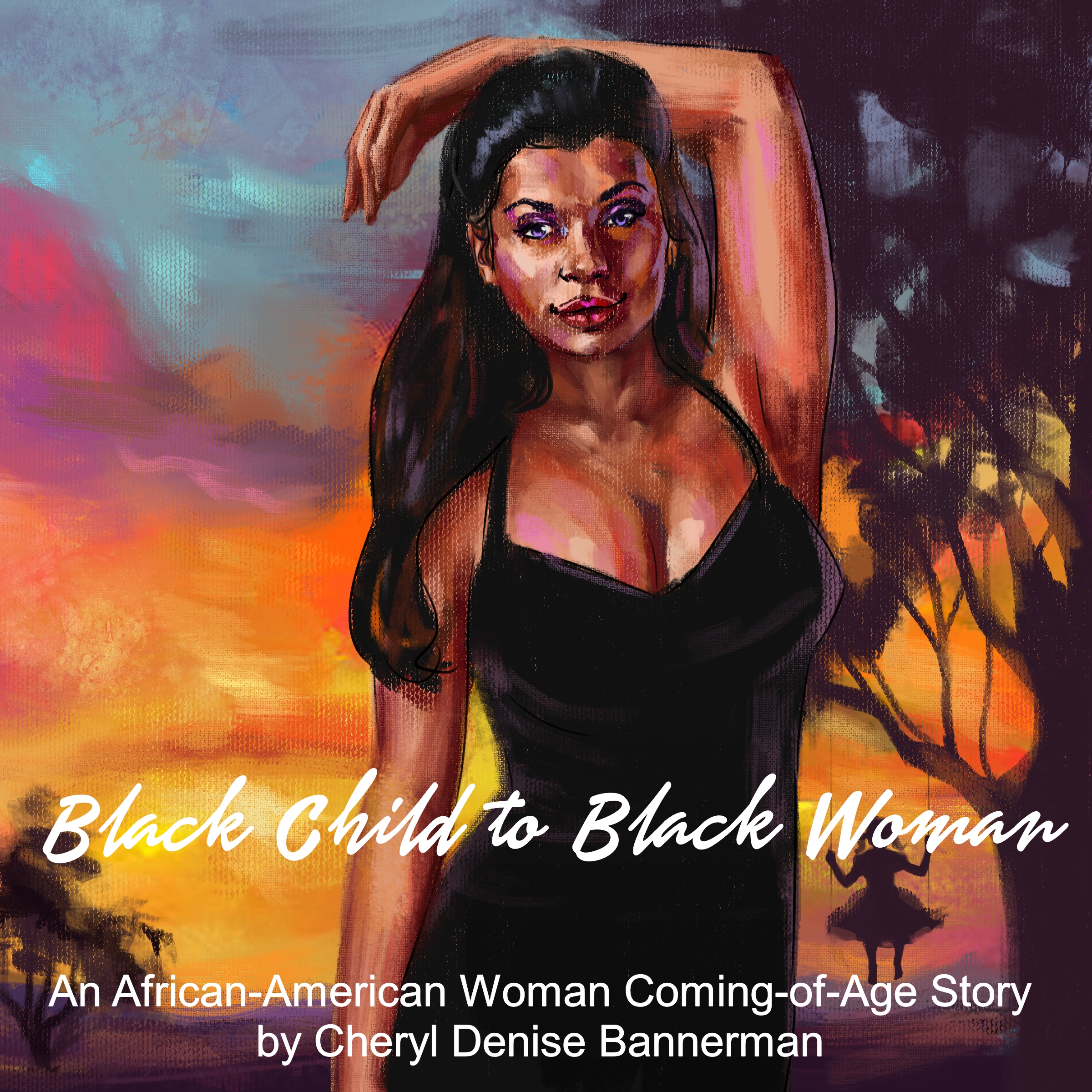 Click PLAY to listen to a sample.
Audiobook Retailers (links in blue are active):
3Leaf Group / Axiell / Baker & Taylor / Bibliotheca / Bidi / EBSCO / Follett / hoopla / MLOL / Odilo / Overdrive / Perma-Bound / Wheelers / 24symbols / Anyplay / Apple / Audible, Amazon / Audiobooks.com / AudiobooksNow / AudiobooksNZ / Authors Direct / BajaLibros / Beek / Bokus Play / BookBeat / Bookmate / Chirp / Downpour / eStories / Fuuze / Google Play / hibooks / Hummingbird / Instaread / Kobo, Walmart / Leamos / Libro.FM / Nextory / NOOK Audiobooks / Papaya / Playster / Scribd / Storytel