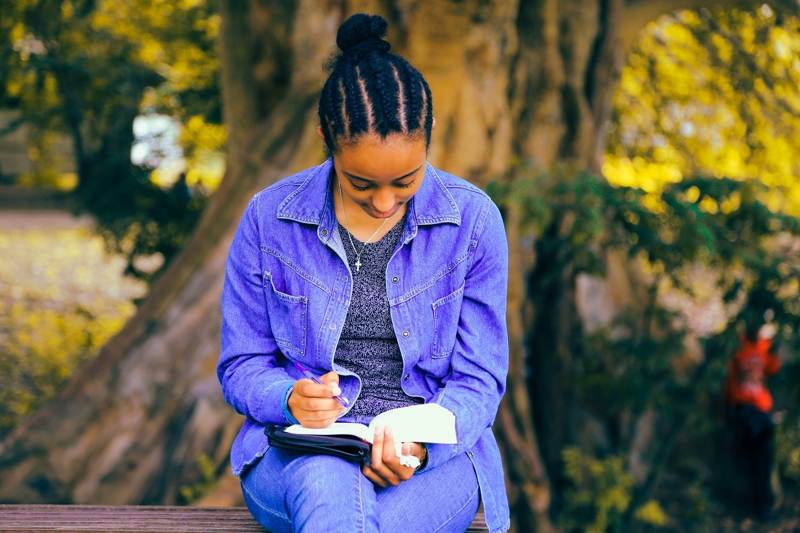 It is an undeniable truth that Black women have been historically marginalized and excluded from the writing landscape, yet their contributions have been essential for the development of literature and writing as we know it today. As we celebrate Black History Month, I want to take a moment to recognize, honor, and celebrate Black women writers who have been trailblazers and pioneers in the literary world.
For me, that woman was my mother. Surrounding me with literature and art at a young age, and encouraging me to write all the stories 'swimming around in my head', was the reason I was published at the young age of 13.
Celebrating Black Women in History
While society has been slow to recognize and celebrate the achievements of women, there are many who are working to increase awareness and shed light on the contributions of women, especially Black women. While the world is changing, there is still a long way to go in terms of recognizing and celebrating the achievements of Black women.
From trailblazing poets to inspiring activists, Black women have made an indelible mark on our society. By celebrating their contributions and successes, we can help create a more equitable and inclusive society for all. Furthermore, from the early days of the civil rights movement to the Black Lives Matter movement, Black women have been instrumental in the fight for justice and equality — from Harriet Tubman to Sojourner Truth, Black women have paved the way for future generations.
Contributions of Black Women in Writing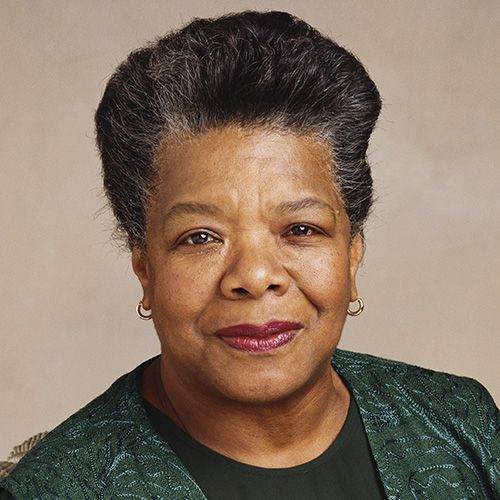 Even in the face of incredible adversity, the contributions of Black women have been essential in the development of literature and writing as we know it today. From poets such as Maya Angelou (photo by Deborah Feingold) and Audre Lorde, to writers such as Toni Morrison and Zora Neale Hurston, Black women have been at the forefront of creating and expanding the literary canon. Their work has been essential in inspiring, educating, and enlightening countless readers.
And because of their limitless creativity and overwhelming inspirational words on paper, the stories and achievements of Black women should be celebrated and shared with future generations.
We should ask ourselves, "How can I inspire the youth today to 'write their truths'?"
---
How to Support and Celebrate Black Women Writers
One of the best ways to support and celebrate Black women is to read their work. From novels to poetry to essays, there is a wealth of work by Black women that is essential to our understanding of our world. Reading the work of Black women is an important way to recognize and celebrate their achievements.
Another way to support and celebrate Black women is to donate to organizations that are working to empower and uplift Black women. There are countless organizations that are dedicated to helping Black women succeed in all areas of society, from education to entrepreneurship.
Finally, we can support and celebrate Black women by amplifying their voices and stories. By sharing the work of Black women writers, we can help spread awareness and understanding of their work and create a more inclusive and equitable society.
In Conclusion
It should not be in 'because of' Black History Month, that we recognize these phenomenal women. Look around you, and you will these women everywhere. When you encounter a phenomenal black woman, share with them how they inspired you and/or shaped your life.
And, don't forget, young black writers, poets, screenwriters, and even journalists, are our future. Celebrate them and lift them up. Inspire them on their journey. That's how we ALL can contribute to helping Black women succeed in all areas of society.
---
Author Bio
Cheryl Denise Bannerman is a multi-genre author of nine published works of fiction and originally from New Jersey. After only five years of self-publishing various titles, she won the 2018 Book Excellence Award for her book of poetry, Words Never Spoken, a self-improvement book offering lines for journaling and healing from an abusive relationship.
In 2020, her first book, Black Child to Black Woman: An African-American Woman Coming-of-Age Story, won the Best Books Awards in the category of African American fiction and, in 2021, the Reader's Favorite International Book Award Contest in the Urban Fiction category.
Through two divorces and the death of her parents and only child, she has turned tragedies into triumphs through her powerful will, faith in God, tenacity, and, most importantly, her quirky sense of humor. Her top seller, the hilarious, award-winning Anna Romano cozy mystery series on paperback, eBook, and audiobook, was a Semi-Finalist in the MLC Audiobook Awards with a 2020 IMDb Nomination for Book 1 of the Anna Romano Mystery Series, Cats, Cannolis, and a Curious Kidnapping.
The author draws her inspiration from life experiences, observations, and lessons. Her goal in life is to keep writing and continue helping victims of abuse to heal through words — encouraging them to 'write the pain' via journaling, short stories, songs, and poetry.